Oakwood Grill is the first restaurant in the Netherlands with an authentic American oak grill. On this grill we only prepare the best meat: Australian Grain Fed beef. Beef steak, tenderloin, rib-eye … The best kept secret of Australia, now on our menu in Veldhoven. Top quality. And you can taste it.
You have probably noticed the delicious smells coming out of our kitchen. That comes from our Oakwood grill, where we freshly grill your steak of choice. This grill is filled with French oak wood, which has been dried for at least two years. This creates a unique smoky flavor to our food. We love to turn up the heat.
STARTERS TO SHARE

ROASTED TURKISH BREAD 4,50
with aioli (2 pieces)       

TORTILLA CHIPS OUT OF THE OVEN
BIG 8,50 / SMALL 6,50
Topped with jalapeños, tomato salsa, old cheese, guacamole and sour cream
SERRANO HAM 9,50
Thinly sliced Serrano ham, 24 months aged
PORTION OF CALAMARIS 5,50
with aioli
BRUSCHETTA (3 PIECES) 6,50
Topped with tomato salsa
TIP! BOOK CASE OAKWOOD 13,50 P.P. (from 2 p.)
Chefs selection of 6 of our most popular starters

STARTERS
BBQ-STYLE CHICKEN WINGS 6,50
Grilled chicken wings, USA-style marinated. Served with lime mayonnaise.
MINI RIBS 9,50
Small portion of 24 hours marinated spareribs. Choice of sweet or spicy.
SLIDER 8,50
Medium burger from our Oakwood grill with tomato, lettuce, red onion, cheddar cheese and chili mayonnaise.
RIBS & WINGS 10,50
Combination of mini ribs and chicken wings. Choice of sweet or spicy.
CARPACCIO 10,50
Classic carpaccio just like it should be; thinly sliced ​​beef with rocket salad, croutons, Tomberry tomatoes, fresh Parmesan cheese and a choice of basil pesto dressing or truffle mayonnaise.
PRAWNS OUT OF THE OVEN 9,50
With garlic herbal oil and Turkish bread.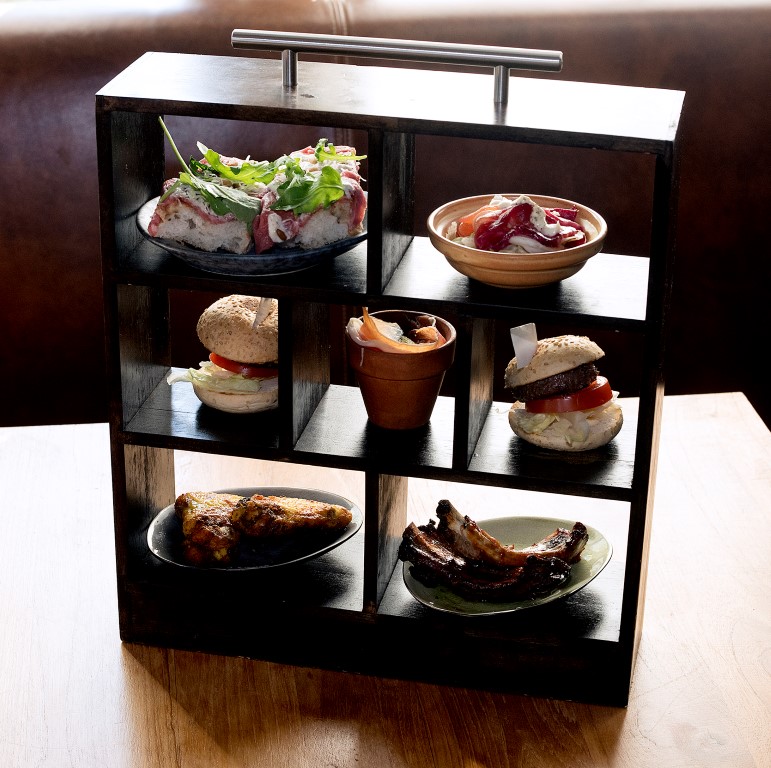 | | | | | | |
| --- | --- | --- | --- | --- | --- |
| | 200 GR. | 250 GR. | 300 GR. | 400 GR. | 500 GR. |
| BUTLER STEAK | 16,50 | 20,50 | 24,50 | 31,50 | 39,50 |
| SIRLOIN STEAK | 19,50 | 24,50 | 28,50 | 37,50 | 46,50 |
| RIB-EYE | 23,50 | 28,50 | 33,50 | 43,50 | 54,50 |
| TENDERLOIN STEAK | 28,50 | XXX | 42,50 | 56,50 | 70,50 |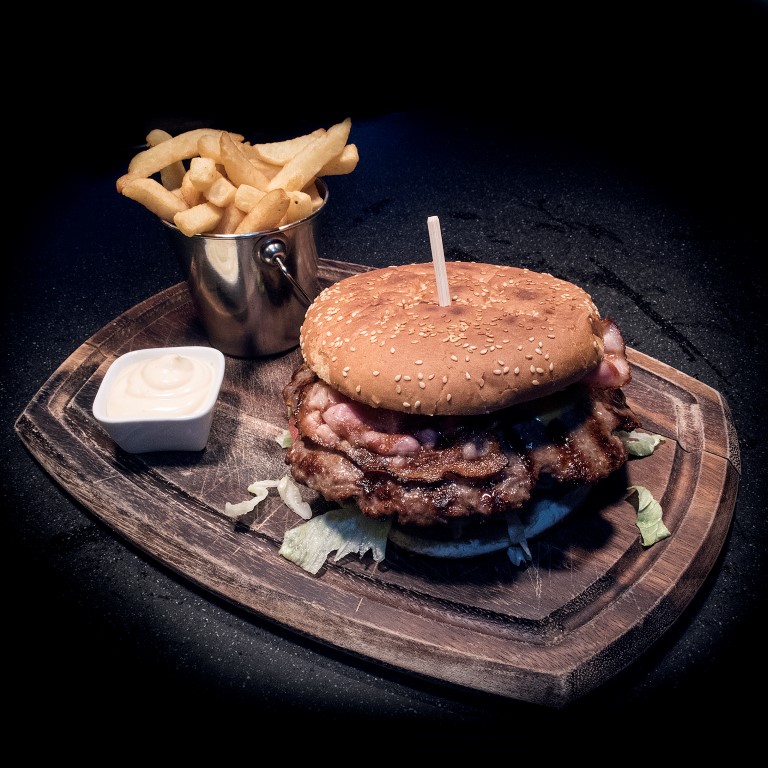 MAIN DISHES MEAT
OAKWOOD BURGER XXL (250 GR.) 17,50
Big beef burger from the grill with lettuce, tomato, cheddar cheese, bacon and fried onions. Served with fresh chips and homemade mayonnaise.
TRUFFLE BURGER (125 GR.) 14,50
Beef burger from the grill with a black pepper bun, mixed salad, Parmesan cheese, truffle mayonnaise and fried onions. Served with fresh chips and homemade mayonnaise.
PORC SATE STYLE (300 GR.) 15,50
Marinated in garlic and ketjap, with peanut sauce.
SPARERIBS OAKWOOD (800 GR.) 18,50
24 hours marinated ribs from the grill. Choice of sweet or spicy, with homemade mayonnaise and fresh cole slaw
MIXED GRILL 27,50
Spareribs, prawn skewer, chicken wings and butler steak. Including 2 sauces of your choice.
LADY SKEWER (150 GR.) 16,50
Grilled skewer of beef with red pepper, onion and fresh lemon.
REAL MEN SKEWER (300 GR.) 32,50
Grilled skewer of beef with red pepper, onion and fresh lemon.
SURF 'N TURF
COMBINATION OF PRAWNS AND OAKWOODS BEST MEAT !
2 LARGE PRAWNS + 200 GRAMS BUTLER STEAK  22,50
  2 LARGE PRAWNS + 200 GRAMS SIRLOIN STEAK  25,50
  2 LARGE PRAWNS + 200 GRAMS RIB-EYE  29,50
  2 LARGE PRAWNS + 200 GRAMS TENDERLOIN STEAK  34,50
2 LARGE PRAWNS + 200 GRAMS TUNA STEAK  32,50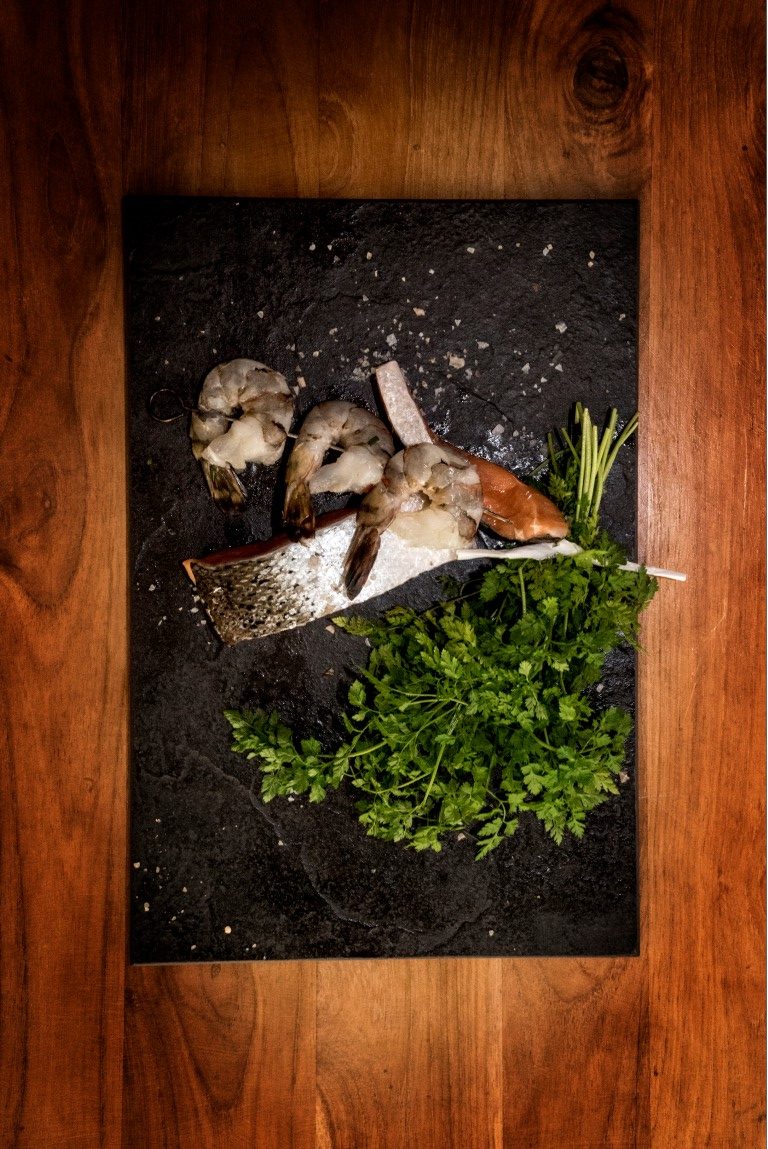 MAIN DISHES FISH
SKEWER OF SIX LARGE MARINATED PRAWNS  24.50
Choice of sweet chili or green herbs garlic
STEAK FROM SASHIMI TUNA (200 GR.) 24.50
Grilled tuna steak with homemade wasabi mayonnaise
GRILLED SEA BREAM 22,50
With lime and anchovy butter
SALMON FILLET 17,50
With herbal crust
VEGETARIAN DISHES

VEGETARIAN SLIDER 14,50
Tomato burger on a roasted black pepper bun, with truffle matonnaise, fresh Parmesan, fries and salad
MUSHROOM PASTA 16,50
With creamy truffle sauce, zucchini, red onion, fresh Parmezan cheese and rocket salad
PEARL COUSCOUS 14,50
With grilled vegetables and roasted tomatoes                                                       
SAUCES

SATÉ SAUCE
SMOKEY BBQ SAUCE (cold)
GARLIC SAUCE (cold)
TRUFFLE SAUCE
PEPPER SAUCE
RED WINE SAUCE
MUSHROOM SAUCE
BÉARNAISE SAUCE
All sauces 2,00
SIDE DISHES

FRIES 2.00
POTATO GRATIN 3.75
BAKED POTATO WITH BASIL CRÈME FRAICHE 4.50
GRILLED CORN ON THE COB WITH BUTTER AND HONEY 4.50
GRILLED POINTED PEPPER 3.50
BAKED MUSHROOMS WITH PARMEZAN CHEESE 3.50
BAKED VEGGIES WITH GREEN HERBS AND GARLIC OIL 4.75
OAKWOOD COLE SLAW 3.00
MIXED SALAD 3.50
BURRATA 12.50
With pesto, grilled tomato and bruschetta's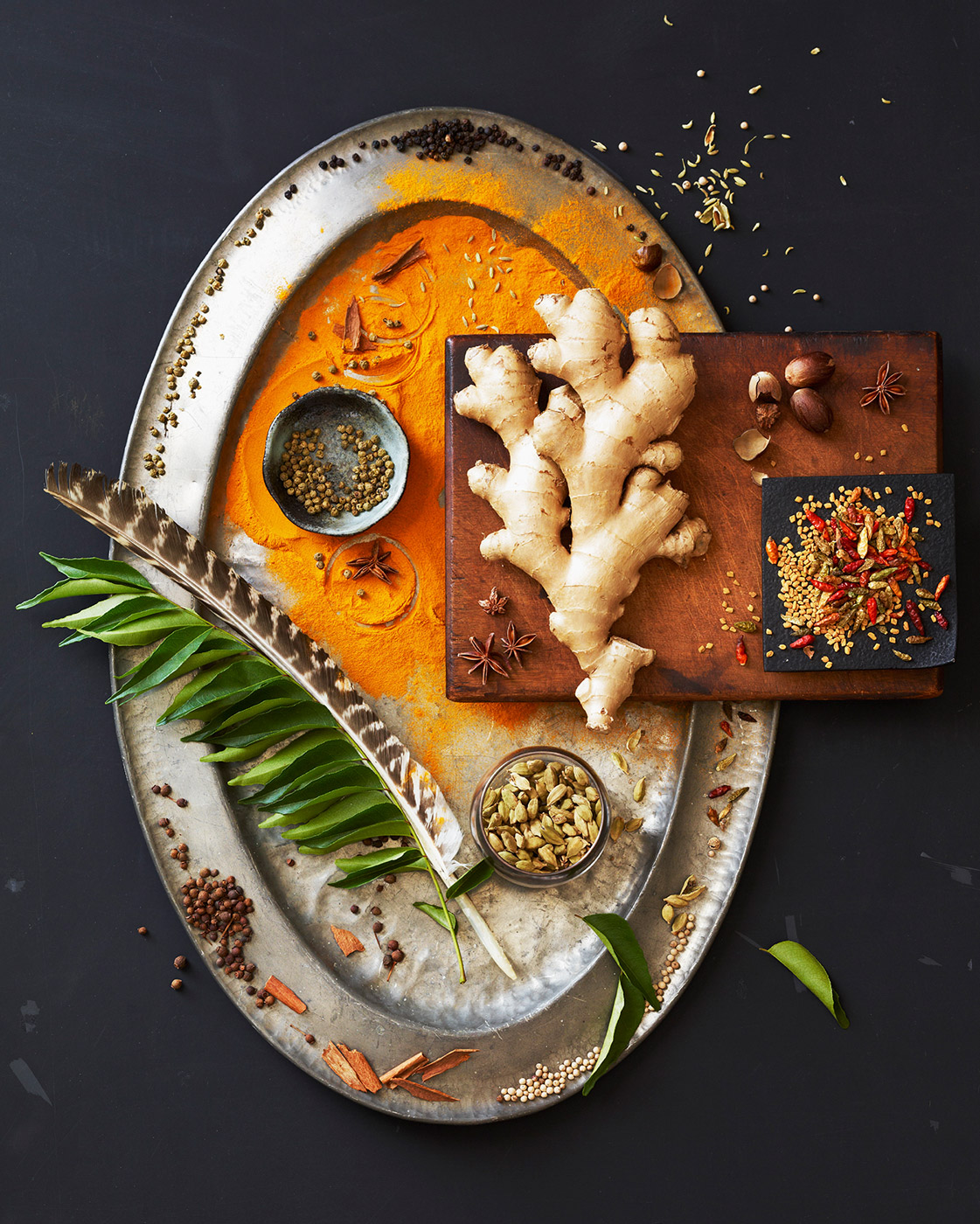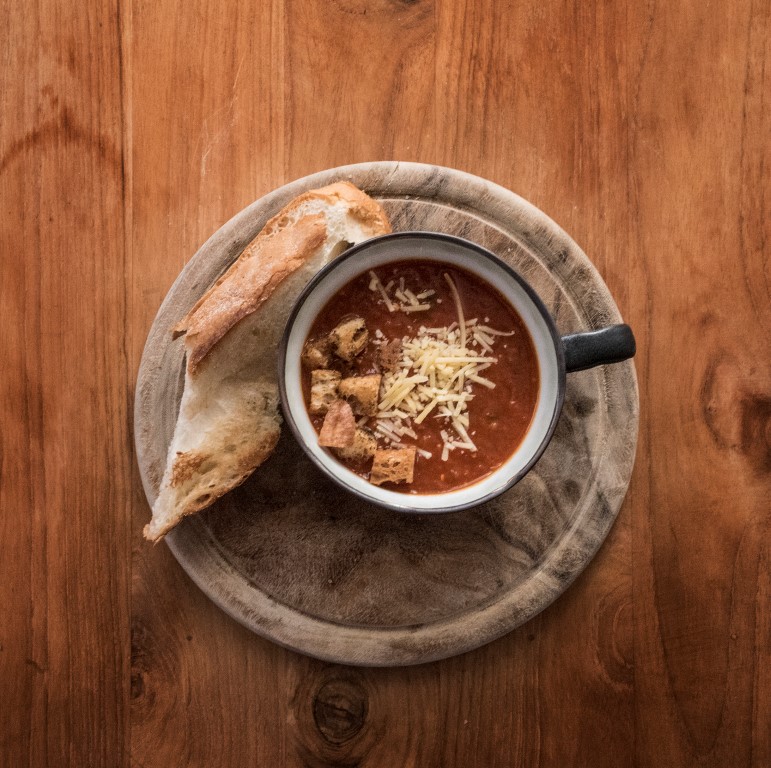 KIDS MENU

STARTERS
Small tomato soup 3,50
Skewer with melon and ham 5,50
MAINS
Small steak (100 gram) with fresh fries, mayonnaise, ketjup, apple mousse and carrots 12,50
Oakwood grill party
Combination of chicken wings, spare rib and mini hamburger. With Turkish bread with aioli and fresh fries, apple mousse, mayonaise and ketjup 9,50
Oakwood kids plate
Plate with choise of baked salmon or frikandel or croquette or chicken nuggets. Served with fresh fries, apple mousse, mayonaise and ketjup 8,50
DESSERTS
Crazy kids shake 6,50                                                                                     
Kids milkshake with M&M's, marshmallows, donut and disco dip
DESSERTS
OAKWOOD SHAKE 8,50
Ask for our seasonal shake
HOMEMADE AMERICAN CHEESECAKE 6,50
Topped with fresh red fruit
TIRAMISU 7,50
Mascarpone, cookies, Baileys and chocolate pearls
DESSERT PLATTER 9,50
Chocolate brownie, Belgian chocolate ice cream, tiramisu and home made cheesecake
COUPE TROPICAL 6,50
Fresh pineapple, mango ice cream, merengue of passionfruit and mango sirup
AFFAGATO 4,25
Bourbon vanilla ice cream in espresso
CHEESE PLATTER 15,50
Combination of cheeses with crackers and apple sirop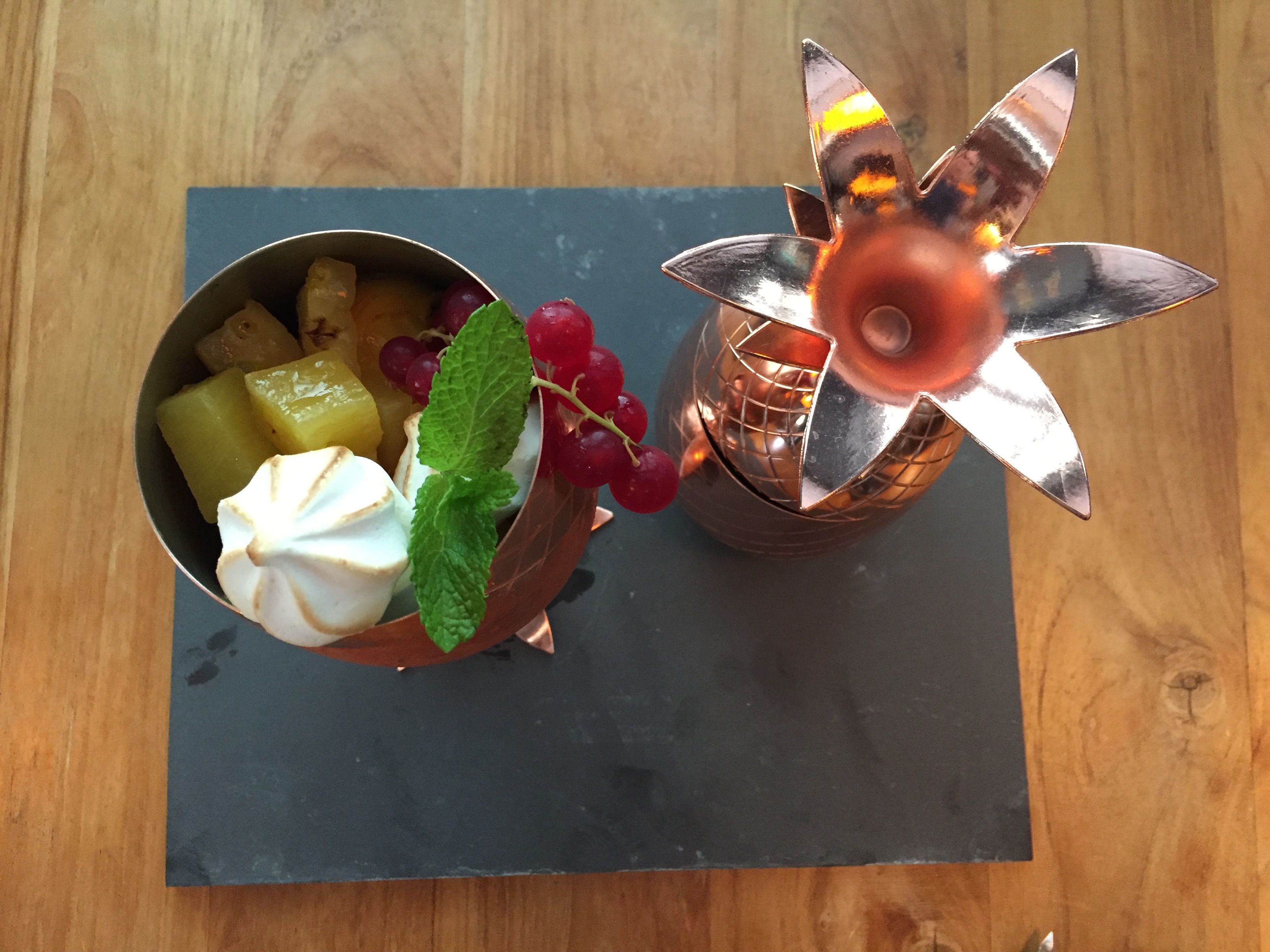 NIEUW:
OAKWOOD MENU
you can order our special menu for groups of 8 people and more

CONTACT
Dorpstraat 11, 5504 HA Veldhoven
Phone: 040-2300 654
Email: info@oakwoodgrill.nl
Make your reservation via the reservation form, or call us.
Follow Oakwood Grill at
OPEN
Monday / sunday 17:00 hrs