A cozy and tasty dinner with a group? Come to Oakwood Grill. We make a tailor-made evening for you. Our chefs are happy to discuss all options.
From a flaming evening to a chic intimate dinner. Groups of up to 120 people can come to us for a delicious dinner. E-mail your wishes to info@oakwoodgrill.nl.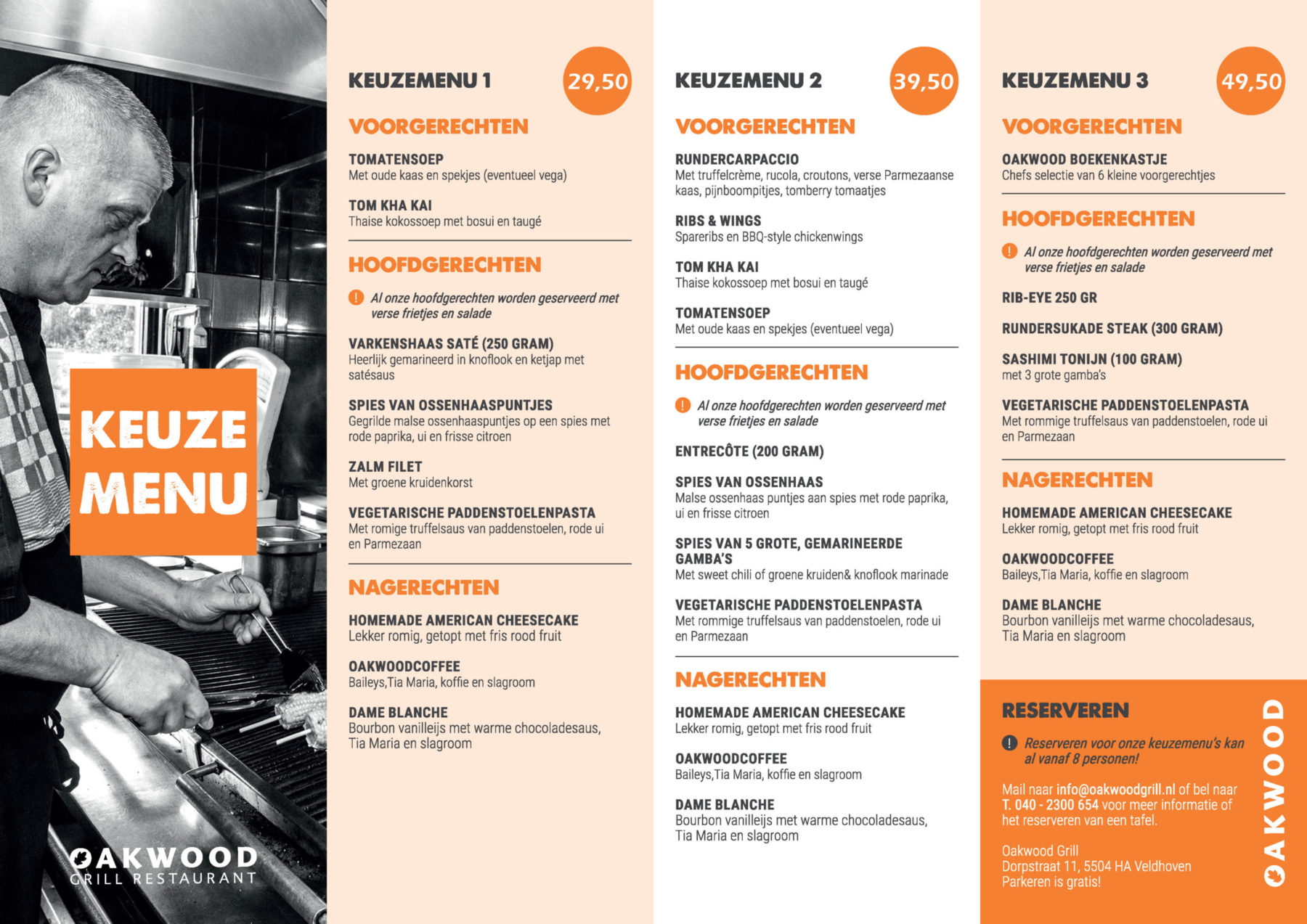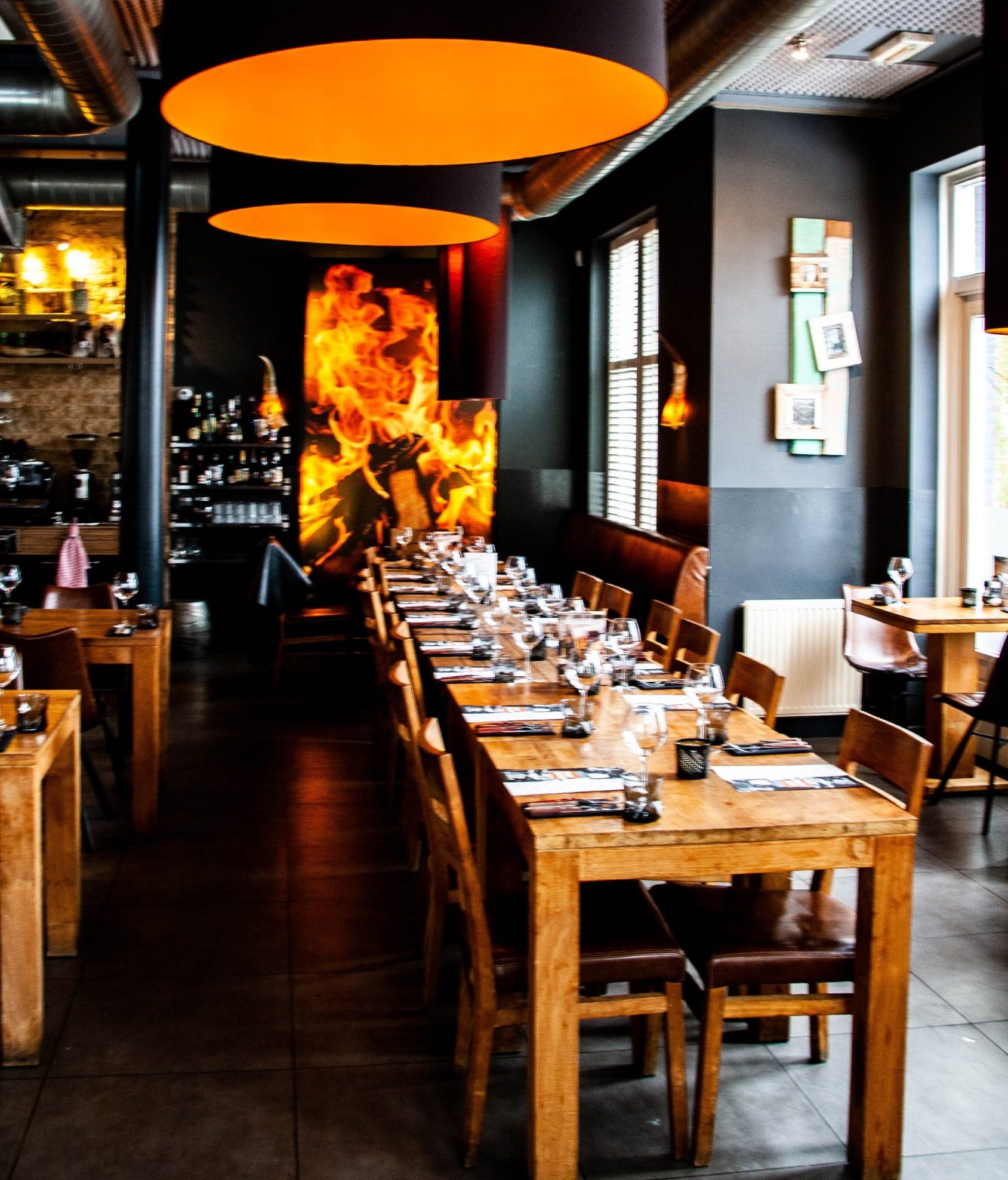 CONTACT
Dorpstraat 11, 5504 HA Veldhoven
Telefoon: 040-2300 654
Email: info@oakwoodgrill.nl
Gratis parkeren voor de deur!
Reserveren? Gebruik het reserveringsformulier of bel ons.
OPENINGSTIJDEN
Maandag t/m zondag vanaf 17:00 uur