Oakwood Grill is the first restaurant in the Netherlands with an authentic American oak grill. On this grill we only prepare the best meat: Australian Grain Fed beef. Beef steak, tenderloin, rib-eye … The best kept secret of Australia, now on our menu in Veldhoven. Top quality. And you can taste it.
Everyone will find a favorite dish on our international menu, full of sturdy steaks and sexy spices. Besides the special Australian meat for real men, we also serve delicious light dishes for the ladies, like lady steaks, tuna steak, prawns and fresh lobster for the true connoisseur. For the kids it is a eat feast at Oakwood as well. Dirty fingers allowed with our delicious chicken wings and spare-ribs. Delightful!
You have probably noticed the delicious smells coming out of our kitchen. That's our Oakwood grill, where we freshly grill your steak of choice. This grill is filled with French oak wood, which has been dried for at least three years. It creates a unique flavor to our food!
We love to turn up the heat. The temperature of the grill can be as high as 300 degrees. To ensure that the oak continues to smolder, the blocks are constantly kept moist. A precise task that is performed by our chefs. With love.
BUTLER STEAK
200 gr. 20,50 | 250 gr. 25,50 | 300 gr. 30,50 | 400 gr. 39,50 | 500 gr. 48,50
SIRLOIN STEAK
200 gr. 29,50 | 250 gr. 36,00 | 300 gr. 42,50 | 400 gr. 56,50 | 500 gr. 69,50
RIB-EYE
200 gr. 28,50 | 250 gr. 35,00 | 300 gr. 41,50 | 400 gr. 53,50 | 500 gr. 67,50
 TENDERLOIN STEAK
200 gr. 31,50 | 250 gr. 38,50 | 300 gr. 45,50 | 400 gr. 59,50 | 500 gr. 73,50
STARTERS TO SHARE

ROASTED TURKISH BREAD V/L 4,50
with aioli (2 pieces)       

OVEN BAKED TORTILLA CHIPS V/G
LARGE 8,50 / SMALL 6,50
Topped with jalapeños, tomato salsa, old cheese, guacamole and sour cream
SERRANO HAM G/L 11,50
Thinly sliced Serrano ham, aged 24 months
BRUSCHETTA V/L* 2,25
Topped with tomato salsa, mozzarella and green pesto
TIP! STARTERS BOARD 8,50 P.P. (from 2 p.)
With Turkish bread, garlic sauce, serrano ham and tortilla chips

STARTERS
BBQ-STYLE CHICKEN WINGS G/L/halal 7,50
Grilled chicken wings, USA-style marinated. Served with lime mayonnaise.
MINI RIBS 10,50
Small portion of 24 hours marinated spareribs. Choice of sweet or spicy.
SLIDER 9,50
Medium burger from our Oakwood grill with tomato, lettuce, red onion, cheddar cheese and chili mayonnaise.
RIBS & WINGS 11,50
Combination of mini ribs and chicken wings. Choice of sweet or spicy.
CARPACCIO G*/L* 12,50
Classic carpaccio just like it should be; thinly sliced ​​beef with rocket salad, croutons, Tomberry tomatoes, fresh Parmesan cheese and a choice of basil pesto dressing or truffle mayonnaise.
OVEN BAKED PRAWNS G/L 9,50
With garlic herbal oil and Turkish bread.
THINLY SLICED ROASTED BEEF SUKADE 10,50
With Japanese soy dressing and fried onions
TUNA CRISPY BITES 13,50
5 small crispy seaweed crackers bites with tuna tartare, guacamole, wakame and wasabi mayonaise
PULLED PORK TACO 11,50
Three small taco's filled with pulled pork, home made bbq-sauce and Parmesan
TIP! BOOK CASE OAKWOOD 15,00 P.P. (from 2 p.)
Chefs selection of 6 of our most popular starters
SOUPS
TOMATO SOUP G/L* 5,50
With aged cheese and bacon
LOBSTER SOUP 7,50
With shrimps
TOM KHA KAI SOUP L 5,50
With spring onions and shrimps
TRIO SOUP 7,50
Three small cups of our soups
SMALL SOUP 3,50
V: Vegetarian, G: Gluten free, L: Lactose free
V*, G*, L*: Vegeterian, Gluten and lactose free is possible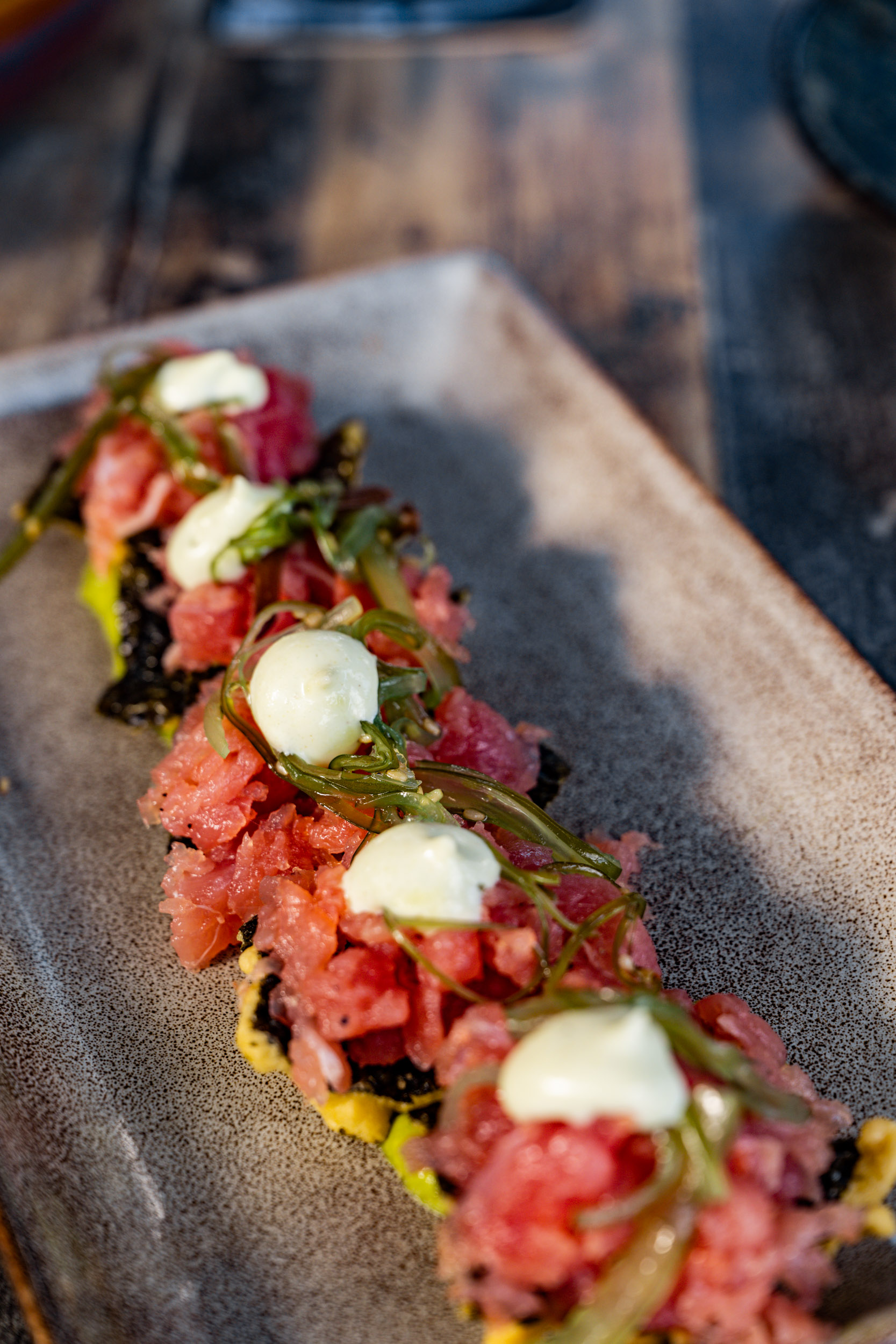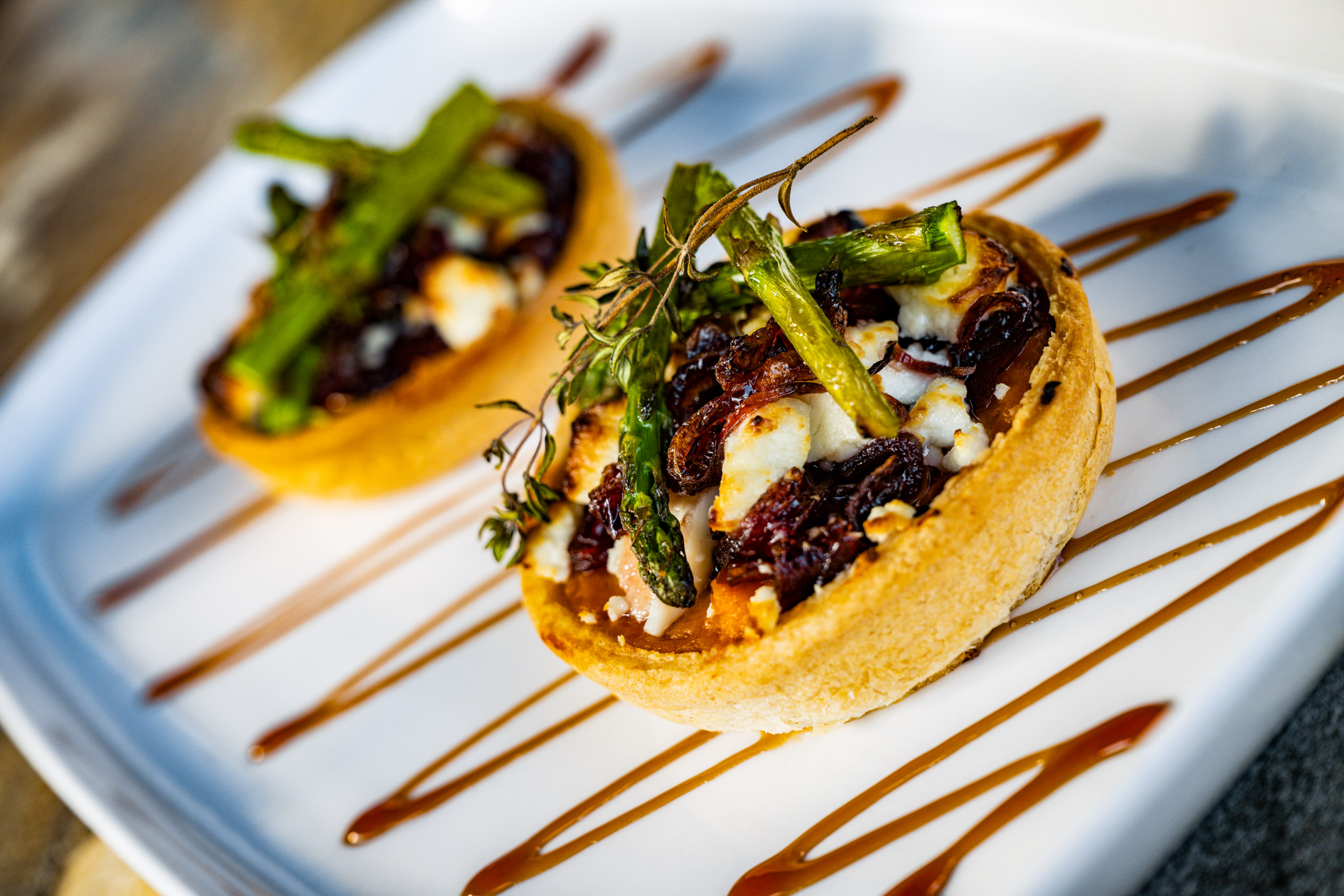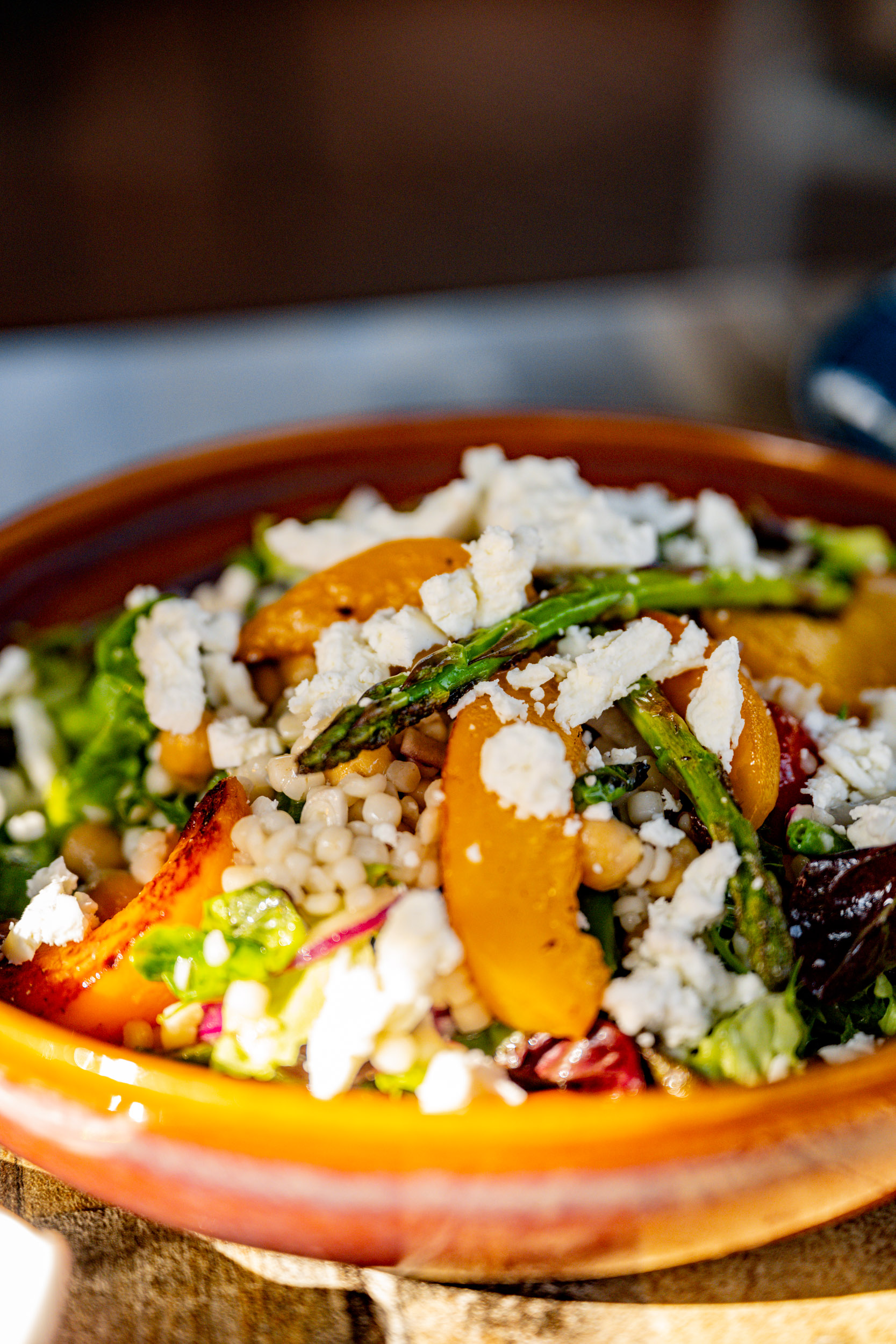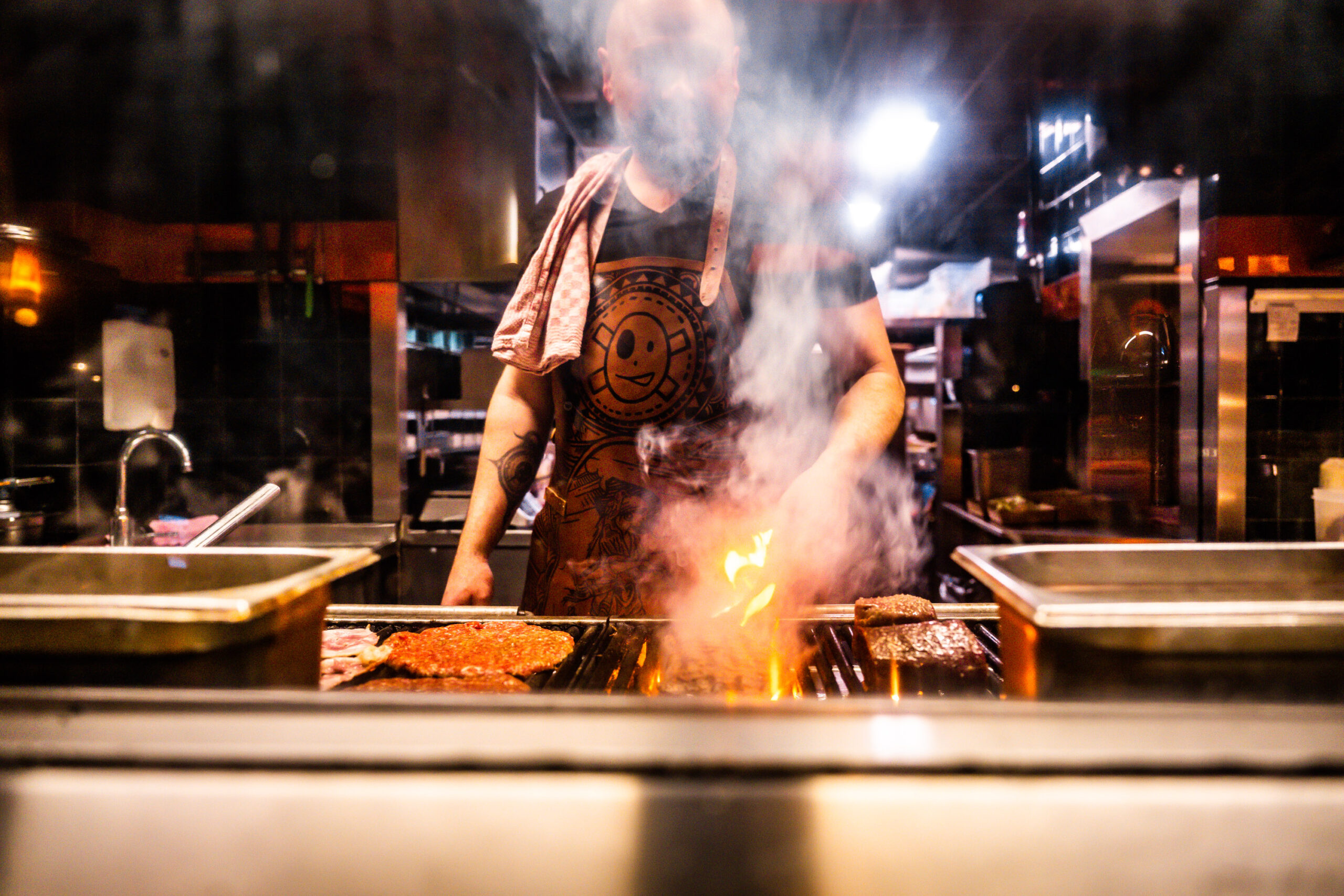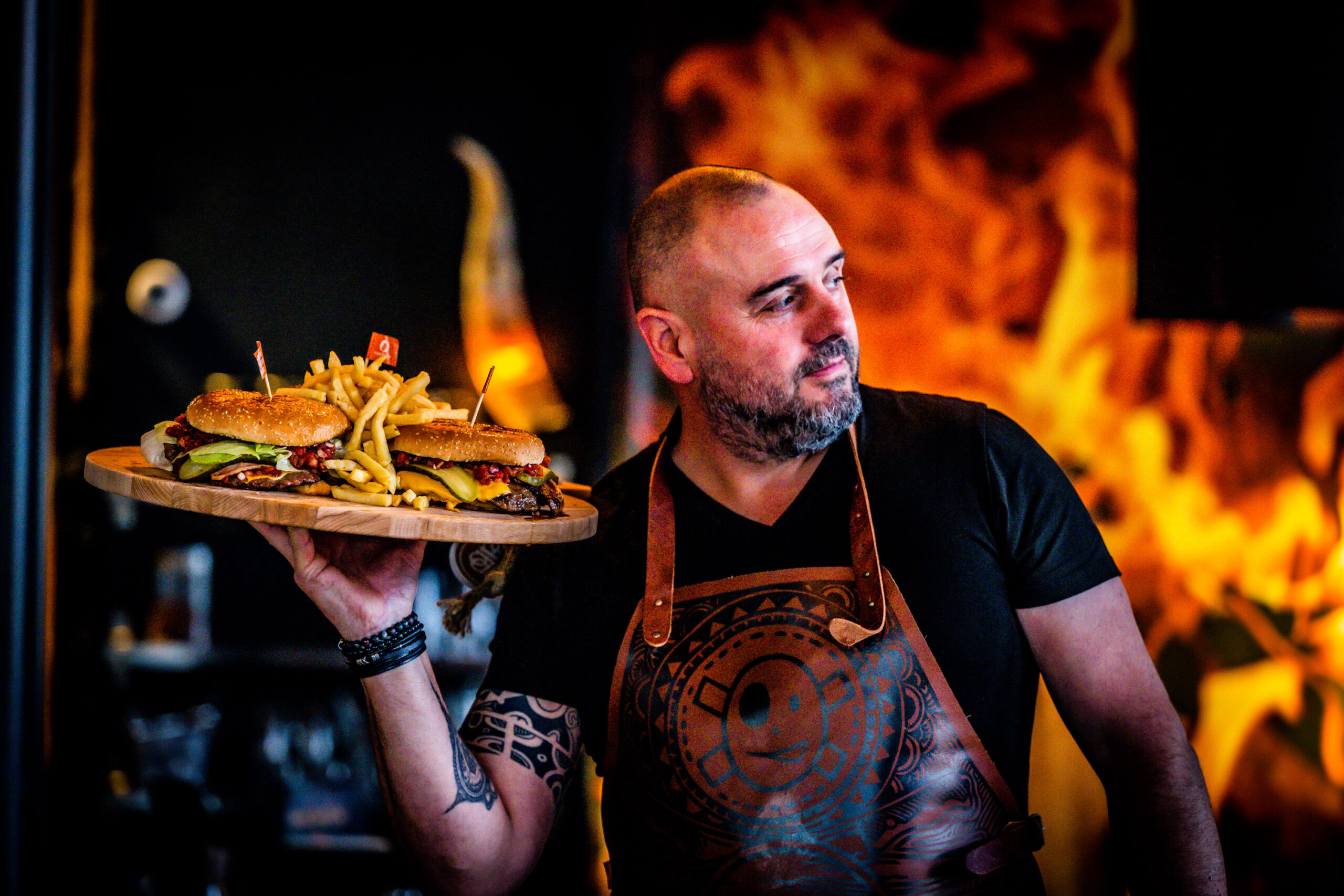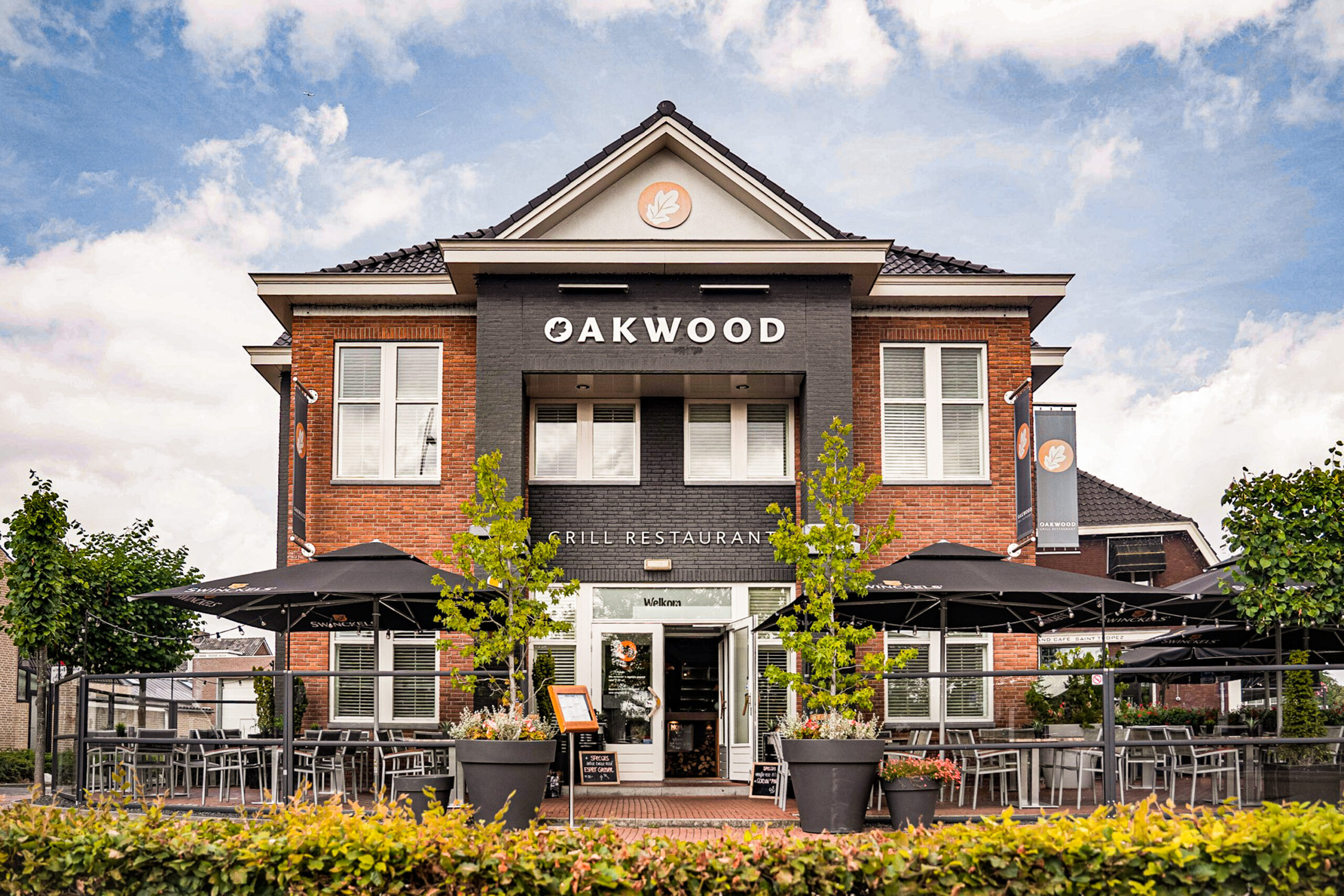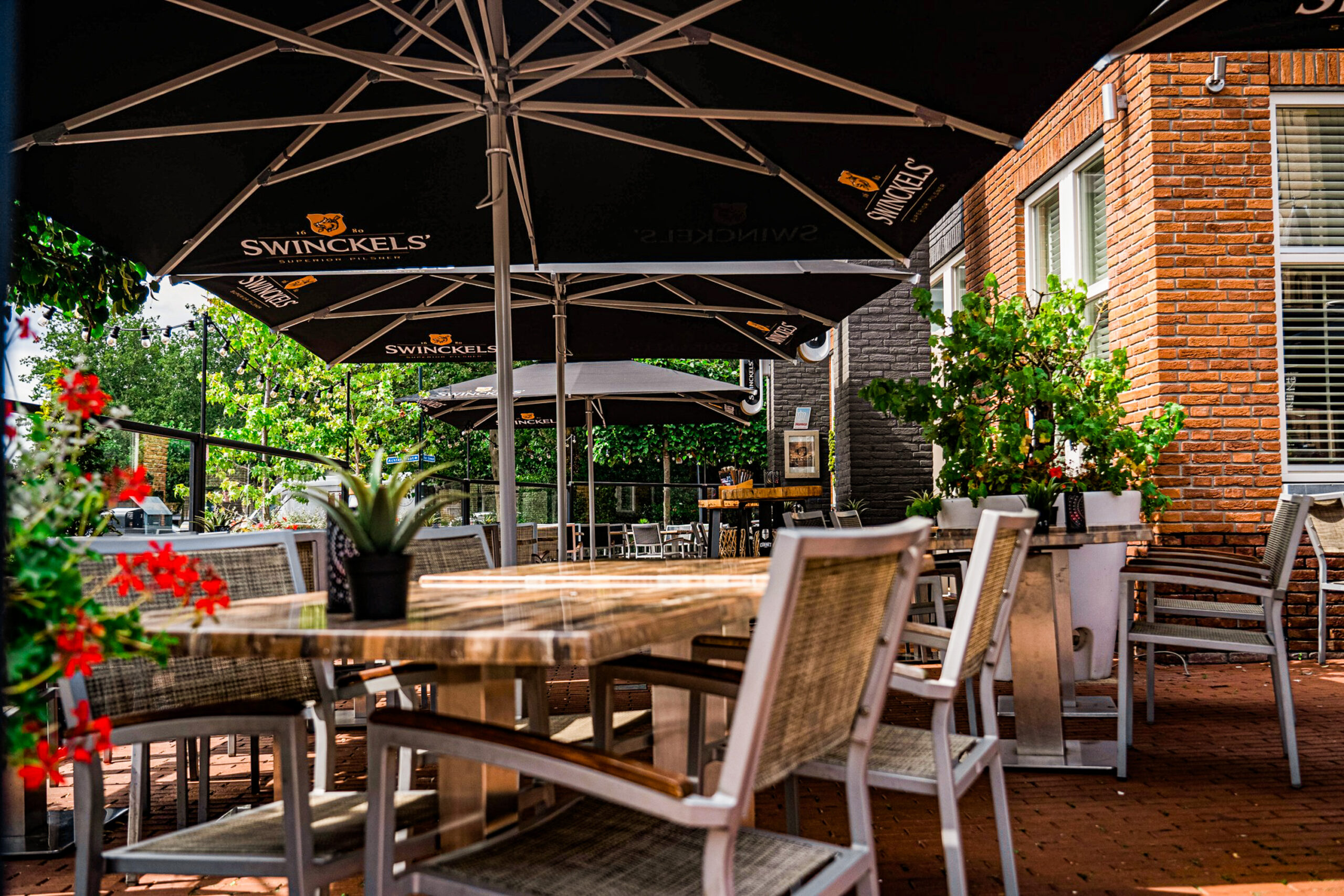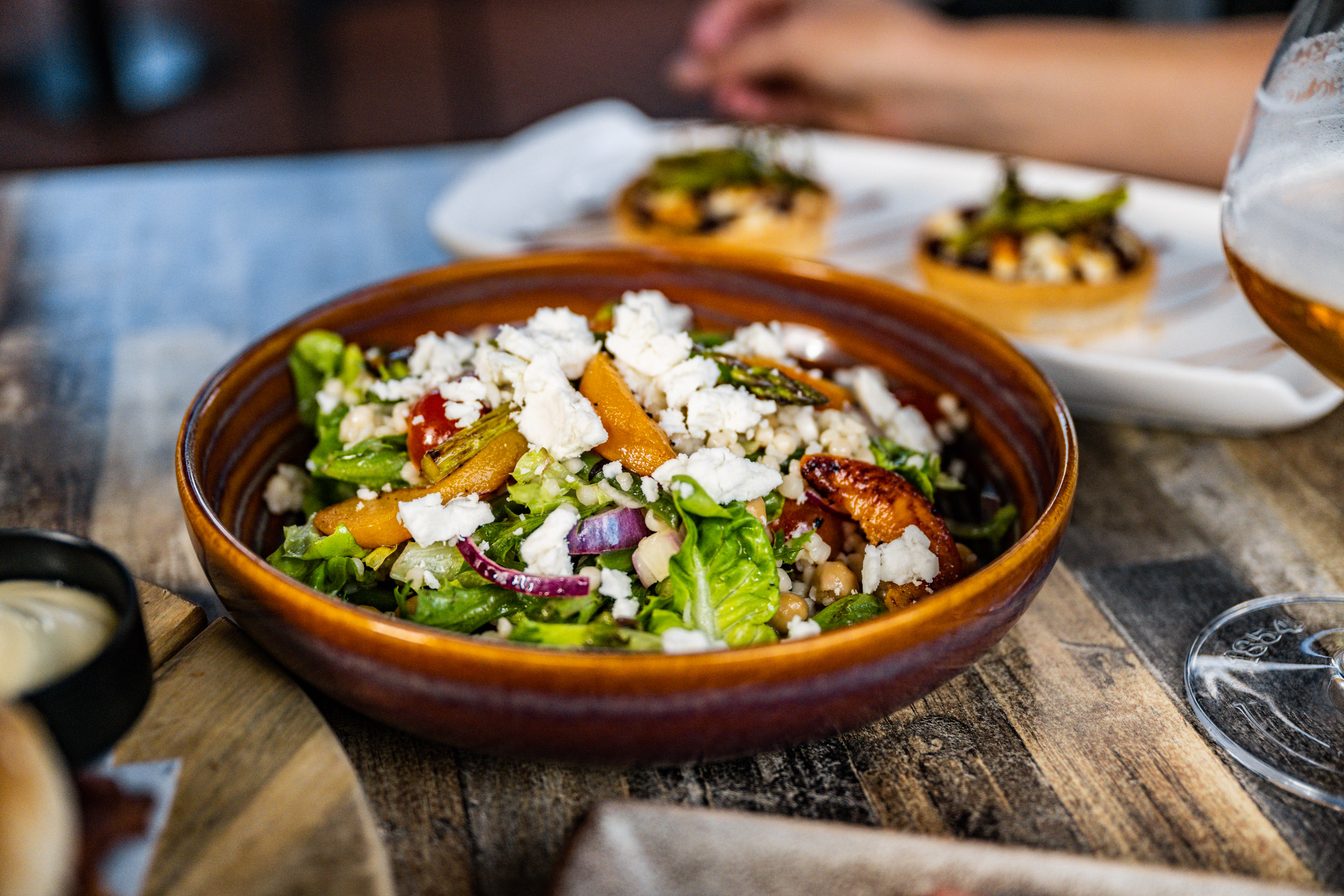 Feel like eating spare ribs, a juicy burger or steak, but really want to stay at home?
  Order your take away meal here.
Choose, click and pay on our website and your order will be ready at the indicated time.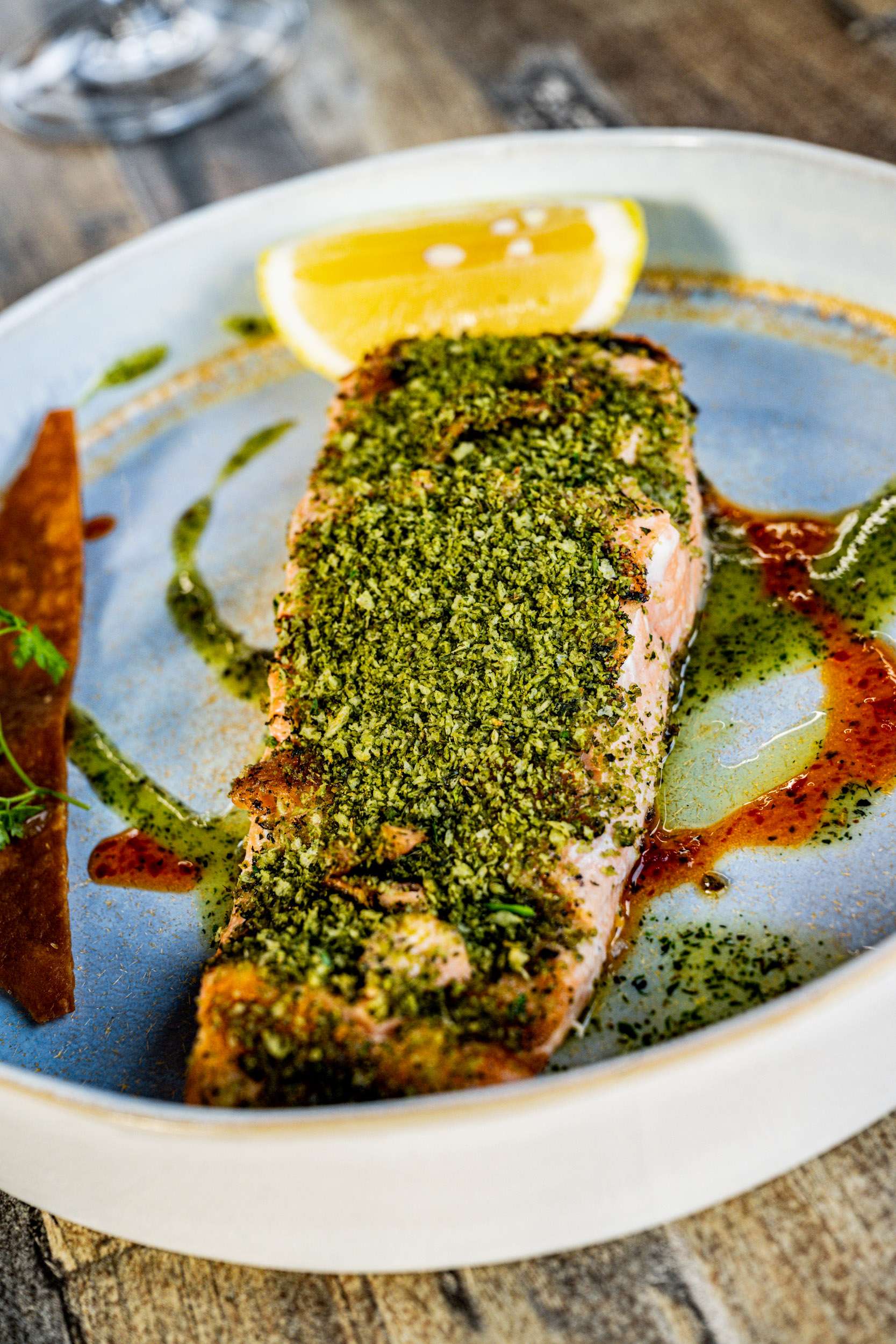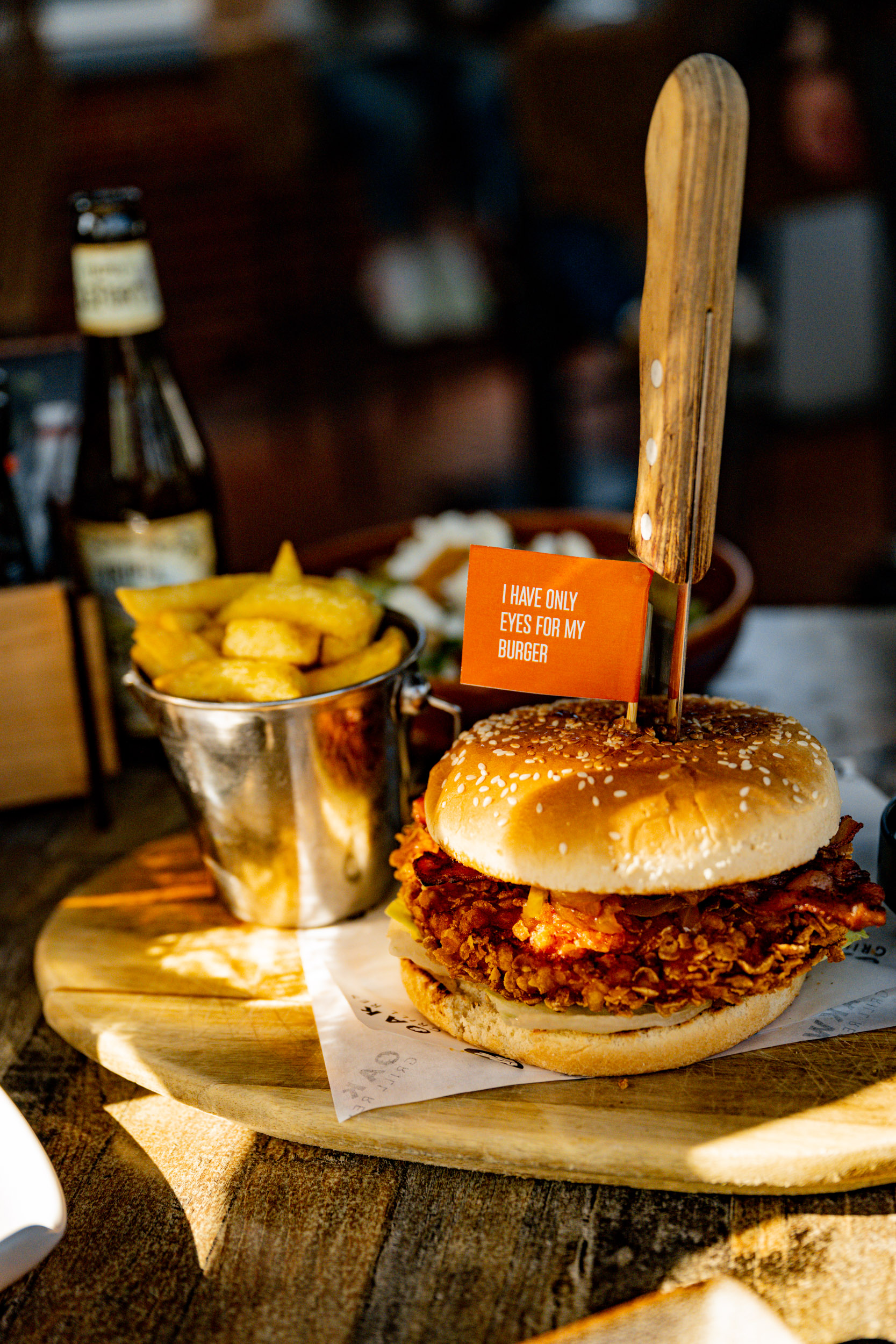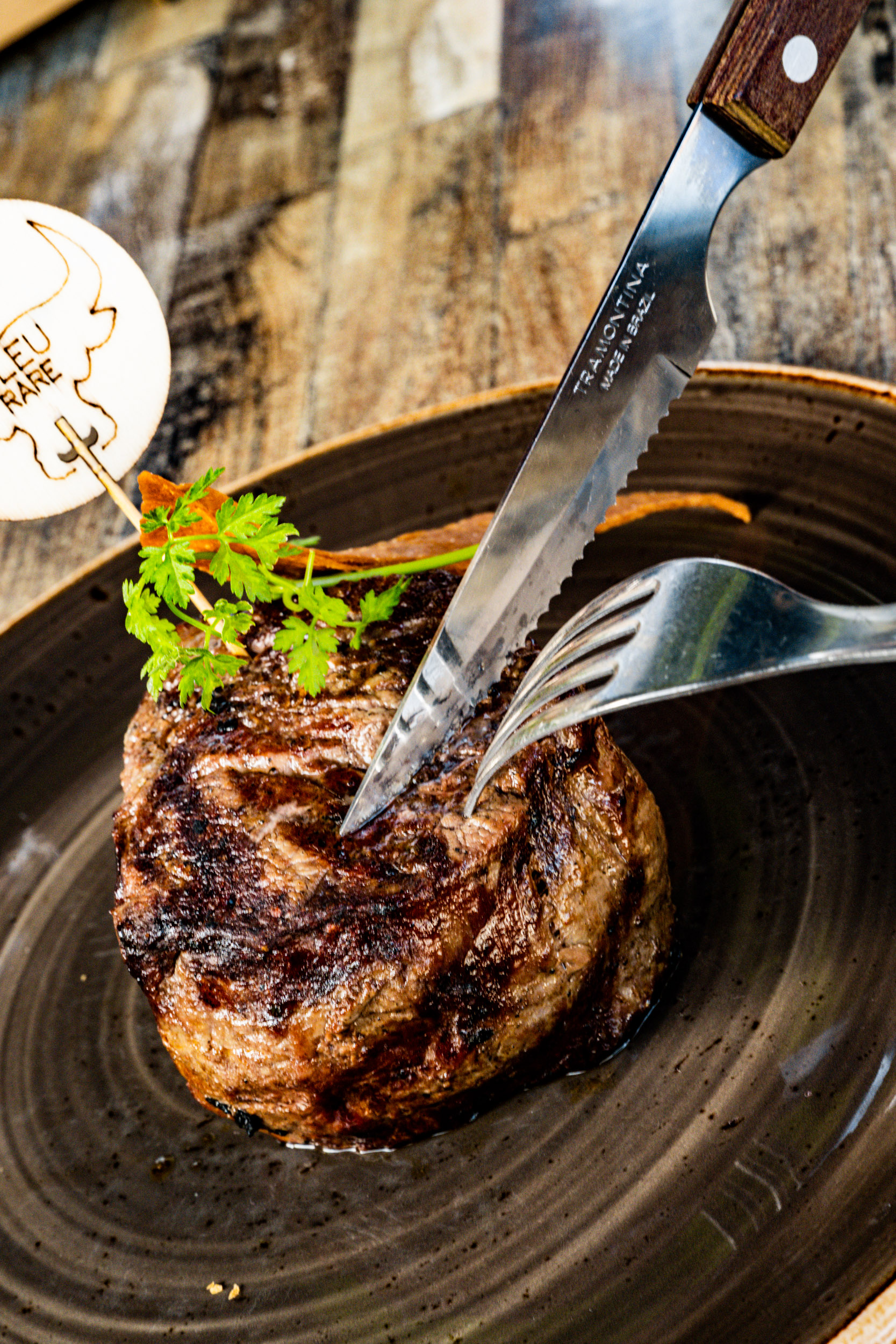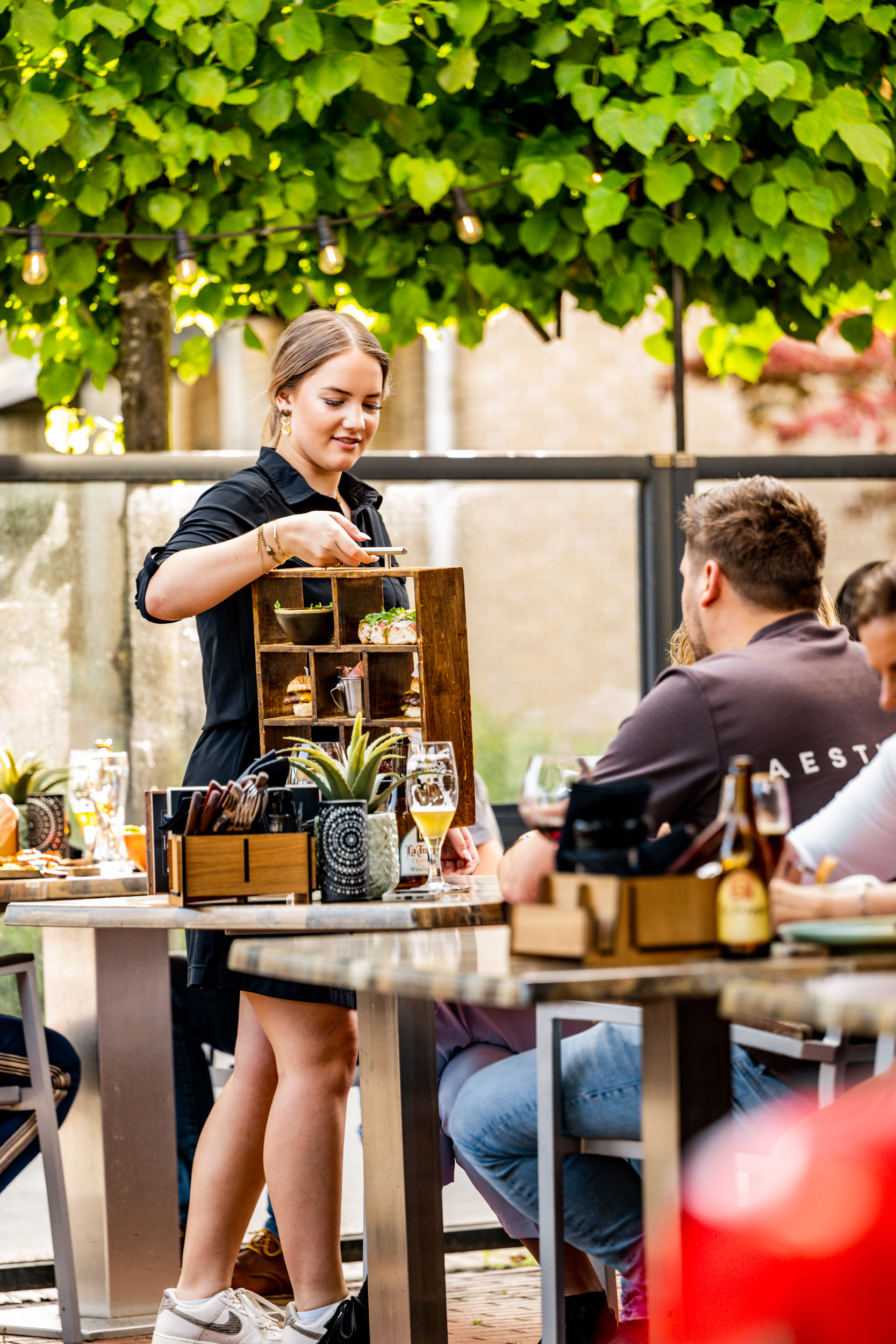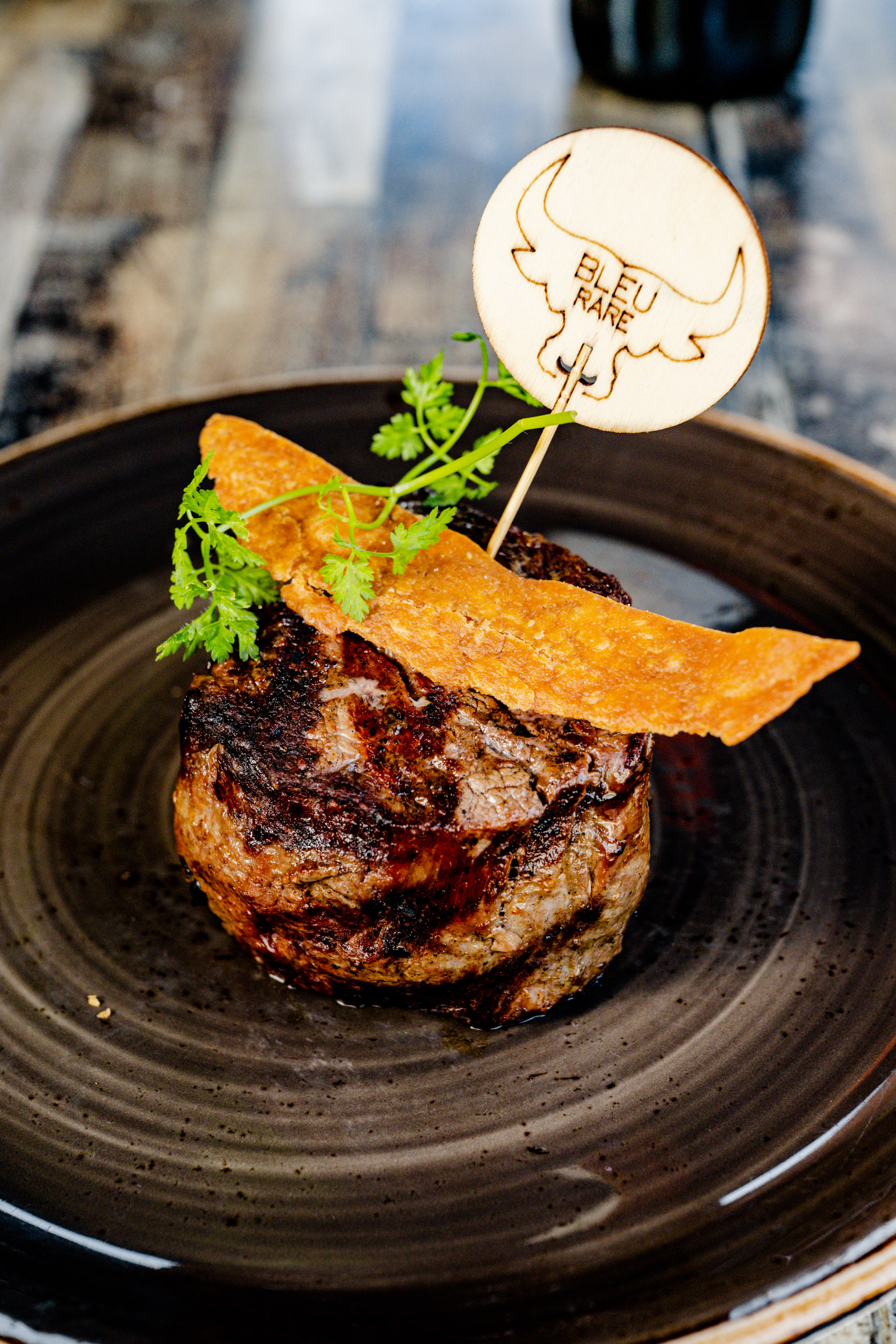 CONTACT
Dorpstraat 11, 5504 HA Veldhoven
Phone: 040-2300 654
Email: info@oakwoodgrill.nl
Free parking in front of the restaurant!
Reservations? Use the reservations form or give us a call.
OPEN
Monday to sunday from 17:00 hrs